Westmeath off to a winning start in the Gerry Reilly U-16 FT
Gerry Reilly U-16 FT 2016
Rd.1 Result
Westmeath 3-10 Longford 3-7
———————-
Westmeath 3-10 Longford 3-7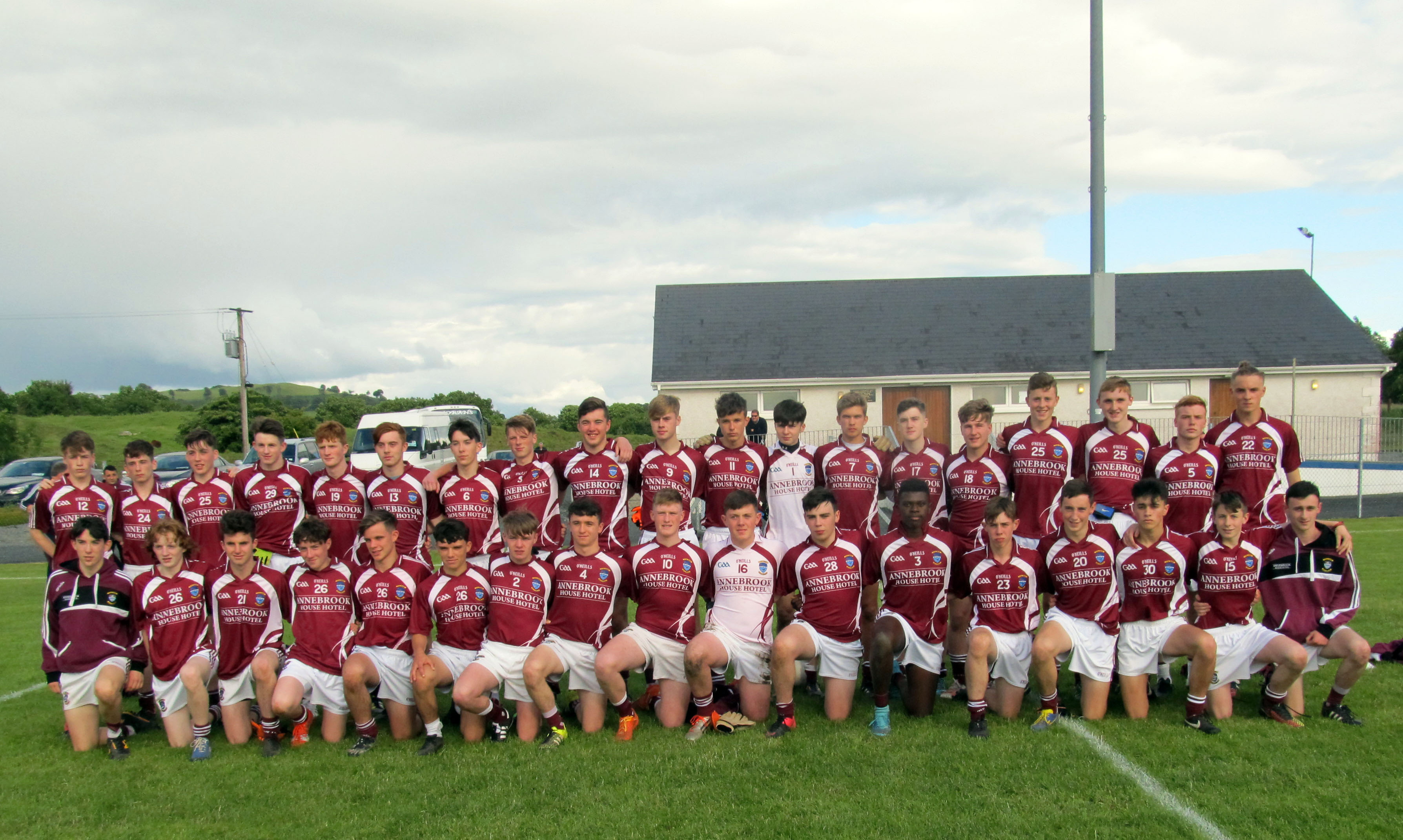 Westmeath got off to a winning start in the opening round of the Gerry Reilly U-16 Football Tournament played on Saturday evening (2 July) in Millbrook, Oldcastle . Westmeath dominated the opening minutes of the game and were first on the scoresheet with a point from Josh Beaumont. Aidan McGuire proved on target as he sent over a converted free for Longford to bring them into the game after 4 minutes.
Westmeath put the pressure on from here and added a 45 and a goal from Beaumont following good work from the forwards. Longford didn't lose heart and kept battling adding another to their tally. However it was Westmeath who were in the driving seat for the remainder of the half with a point from Shane Allen and  1-01 from John Tumelty.
Longford's Kian Gilmore struck at the final stage of the second half and as he buried the ball, he ensured Longford were kept in the game for the second half. There was just a goal between the sides at the break.
The second half started much the same as the first with Westmeath adding 1-01 in the early stages. However, Longford owned the third quarter of the game as they pushed on and reduce the deficit to two points.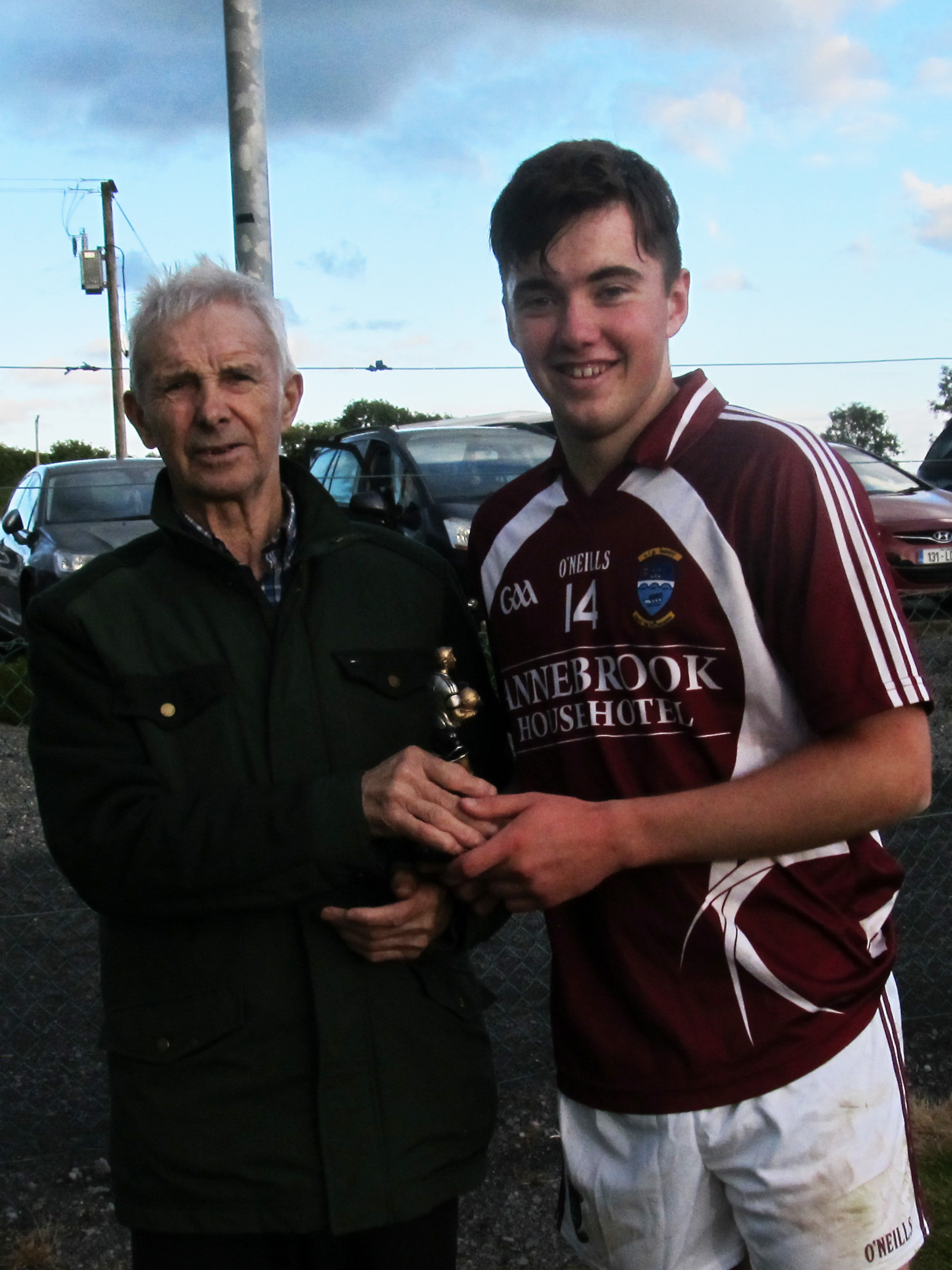 With points from Dylan Farrell, McGuire and 1-01 from Shea Carberry Longford looked to be turning this game around. They had put the pressure on and both sides had all to play for entering the last quarter of the game. Westmeath worked up the field and produced three fine scores within as many minutes. The sides then traded scores with Farrell sending over a free for Longford and Beaumont added his third score of the day.
With 5 Minutes to go Jordan Shields found the back of the net once more for Longford to reduce the deficit again to 2 points but with Coughlan sending over his forth free of the day in the last minutes of the game to ensure Westmeath were three points clear on the final whistle.
Westmeath's John Tumelty received the 'Man of the match' award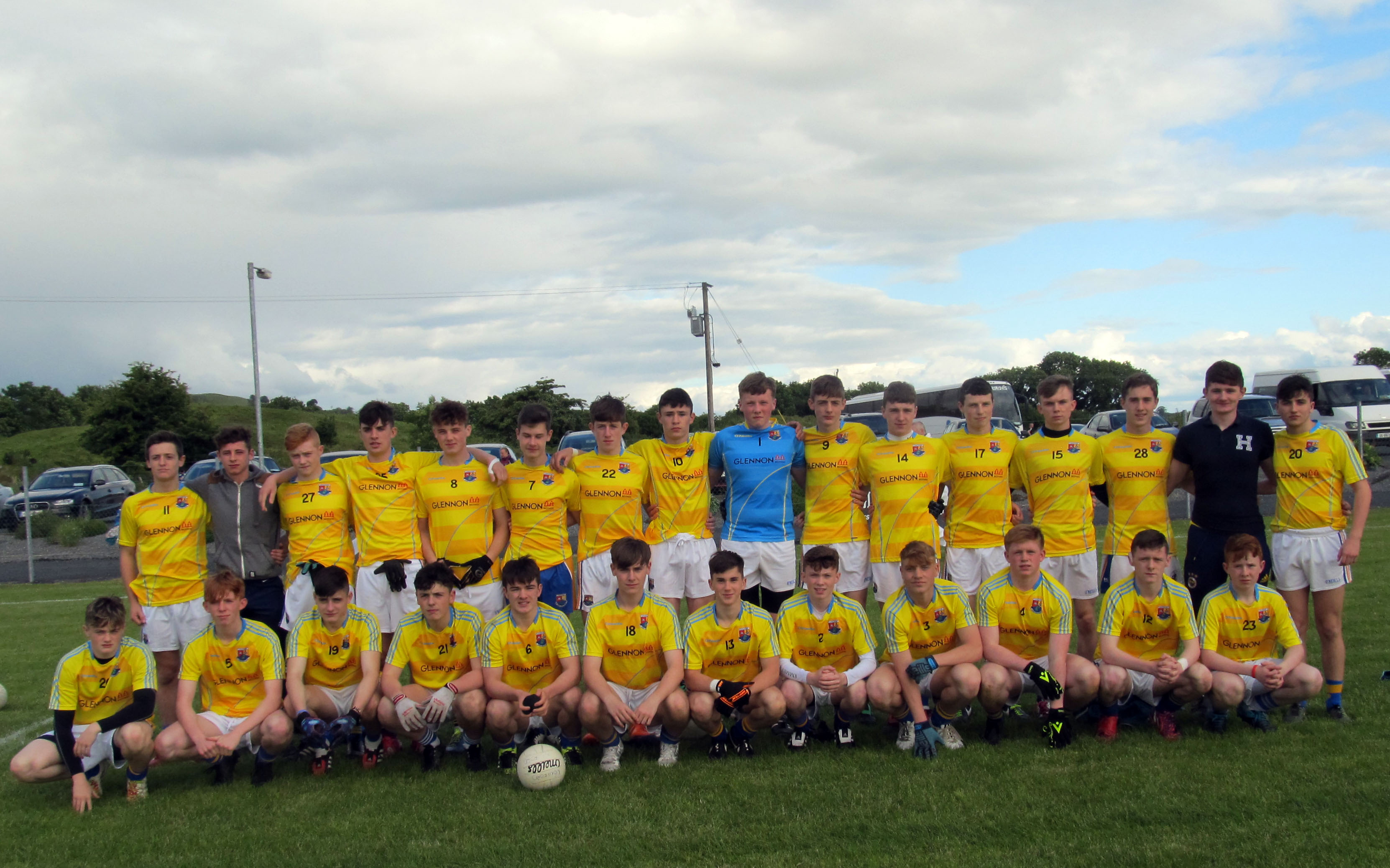 Scorers for Westmeath: Josh Beaumont 1-2, John Tumelty 1-1, Conan O'Hara 0-4 (4f), Colin Murphy 1-0, Neil Clinton, Adam Gilbride and Shane Allen 0-1 each
Scorers for Longford: Shea Carberry 1-1, Dylan Farrell 0-4 (4f), Kian Gilmore and Jordan Shields 1-0 each , Aidan McGuire 0-2 (1f)
(Report later)
Rd.1 Fixtures
Sunday, 3 July
Meath v Wicklow (4.45 pm)
Cavan v Louth (7.30 pm)
(All games in Millbrook, Oldcastle)
———————————–
This year will marks the 27th Anniversary of the Gerry Reilly Memorial U-16 Inter-County Football Tournament played in July every year.
This Sunday, 4 July, Meath take on Wicklow, while defending champions, Cavan, take on Louth
The competition has proved a great success in providing a platform to launch inter-county football careers. This is backed up with so many players from all the participating teams making it all the way to represent their senior county teams at the highest level. Indeed many went on to be Football All-Stars
Gerry Reilly U-16 FT 2016
Group A: Cavan, Louth, Meath, Wicklow
Group B: Dublin, Monaghan, Longford, Westmeath
Fixtures for the Gerry Reilly U-16 FT 2016Rd.1
Saturday, 2 July
Westmeath 3-10 Longford 3-7
Sunday, 3 July
Meath v Wicklow (4.45 pm)
Cavan v Louth (7.30 pm)
(All games in Millbrook, Oldcastle)
Dublin v Monaghan (Date & Time TBC)
——————–
Rd.2: Sat.9 July/ Sun.10 July
Group A
Cavan v Wicklow
Meath v Louth
Group B
Dublin v Westmeath
Longford v Monaghan
——————-
Rd.3: Sat.16 July/ Sun.17 July
Group A
Cavan v Meath
Louth v Wicklow
Group B
Dublin v Longford
Monaghan v Westmeath
Finals: W/e 30/31 July (Cup, Plate & Shield Finals)
• The tournament to be run on a 'round robin' basis, each team plays each other in their group. 2 points for a win, 1 point for a draw
• Group positions based on score difference in the event of teams on same points
• Top teams in each group qualify for the Gerry Reilly Cup Final
• Second team in each group qualify for the Gerry Reilly Plate Final
• Third team in each group qualify for the Gerry Reilly Shield Final
———————
Gerry Reilly
This tournament commemorates Gerry Reilly who died tragically in December '87 at 16 years of age, and he had already proved to be a great footballer with huge potential to go on to great heights in the game.
———————-
Winners of the Gerry Reilly Cup to date:
Westmeath 1990, 1992, 1994, 1999, 2000, 2001, 2010, 2011
Meath 1989, 1991, 1995, 1996, 2002, 2003, 2007
Cavan 1997, 2004, 2006, 2014, 2015
Dublin 1993, 1998, 2008 (U-17 Blitz), 2012, 2013
Winners of the Gerry Reilly Plate to date:
Meath 2013, 2015
Wicklow 2014
Winners of the Gerry Reilly Shield to date:
Westmeath 2013
Meath 2014
Monaghan 2015