The Gerry Reilly Cup Final a huge event at Millbrook!
What an evening at Millbrook! Huge congratulations to the Louth GAA team and management on their first ever Gerry Reilly Cup victory! A super performance bodes well for the Wee County going forward!
Huge thanks as always to the family of Gerry Reilly. We had Martin and Andre with us tonight to present the Cup, in memory of their brother Gerry. We know that Gerry's mother Claire is following this, and wish her the best from all at Oldcastle Gfc. It's always a bittersweet moment: this tournament in his memory has taken on a life of its' own, but always we would rather that Gerry were still with us, with a long and successful footballing career maybe behind him by now, but he would undoubtedly be coaching his own children and adding to the club. A huge loss, we will never forget him.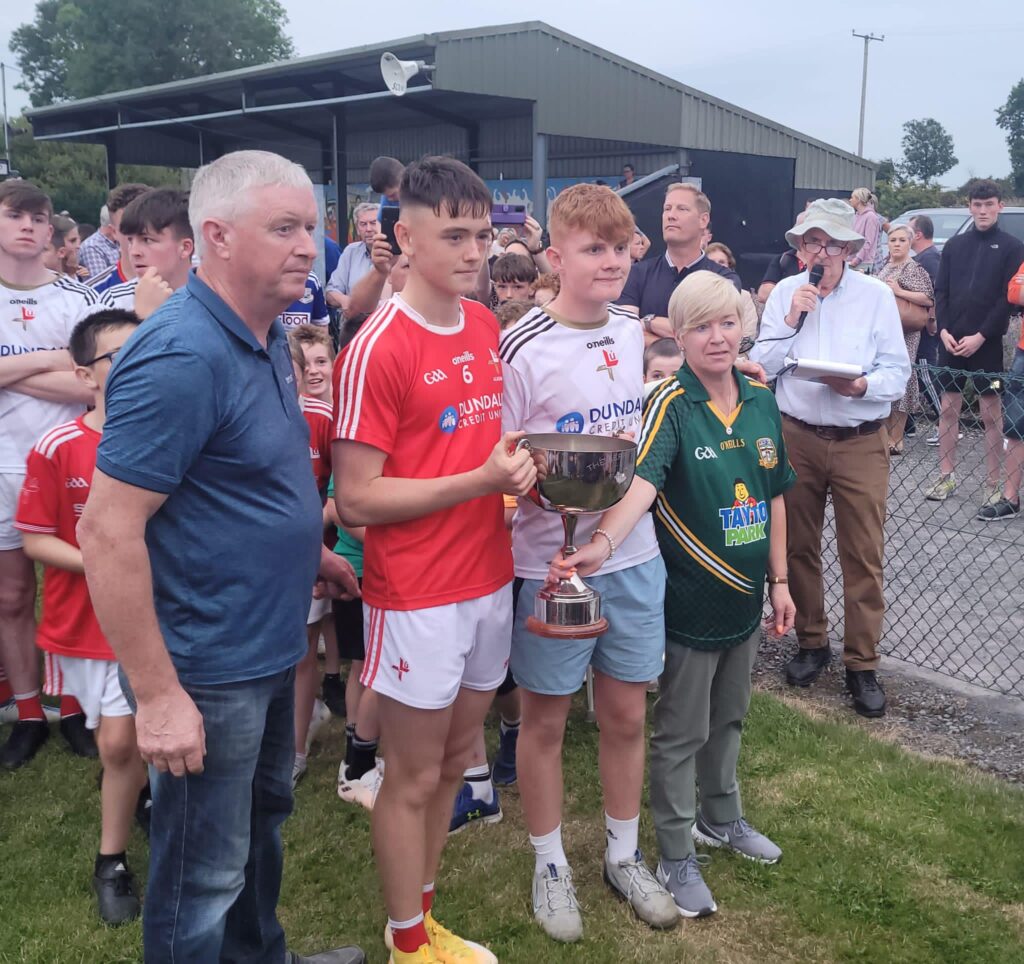 Well done to the Meath GAA lads, a good performance, but just not to be tonight. A mention for our own Rory Crawley, it's always special to have an Oldcastle lad or two on the panel, and you put in a great shift tonight!
Thank you to Dromone Engineering for sponsoring our Man of the match award, and to Padraig for coming along to present it to Louth's Adam Gillespie. We were also honoured to have Graham Geraghty say a few words: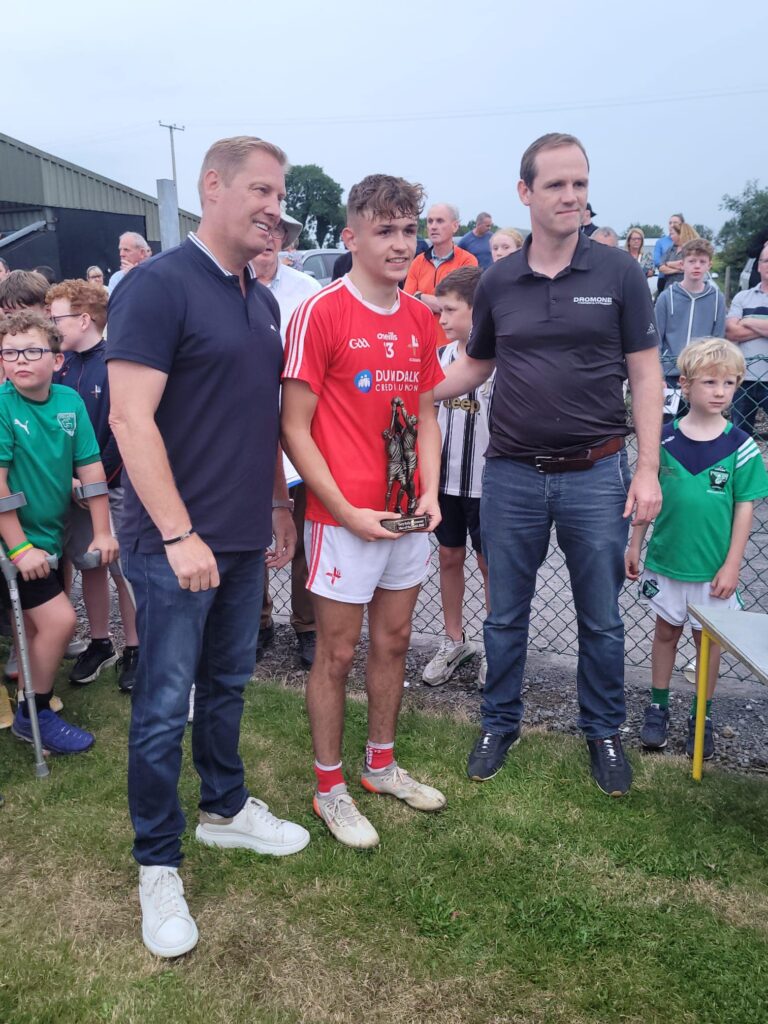 A highlight of the evening was seeing our own All Ireland Meath Ladies superstars Bridgetta and Ciara, with the Brendan Martin Cup! Micael Garrigan (Paul's Dad) & Meath LFGA Chairman Colm McManus also attended, fair play to all! So many of our youngsters came along just to see you, especially the girls! Pure magic.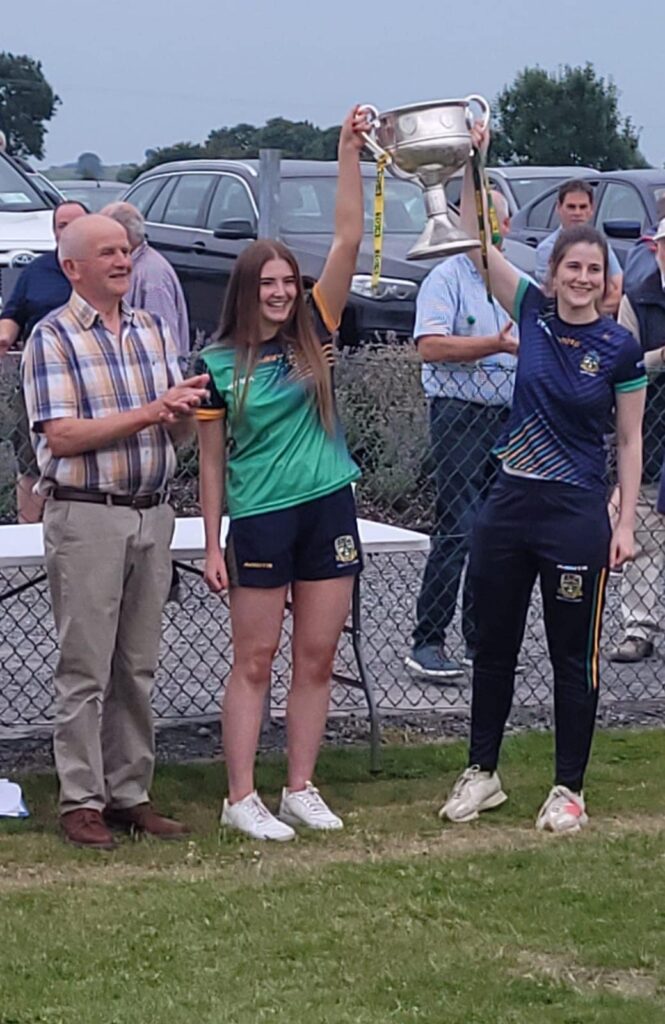 As always, this tournament only takes place due to the work from Eddie and Leo over the past three decades. The past two months have been non-stop work for the duo, and hopefully they will relax tonight knowing that another successful tournament is over!
Big thanks to the Oldcastle and Ballinlough U10s who provided the half-time entertainment!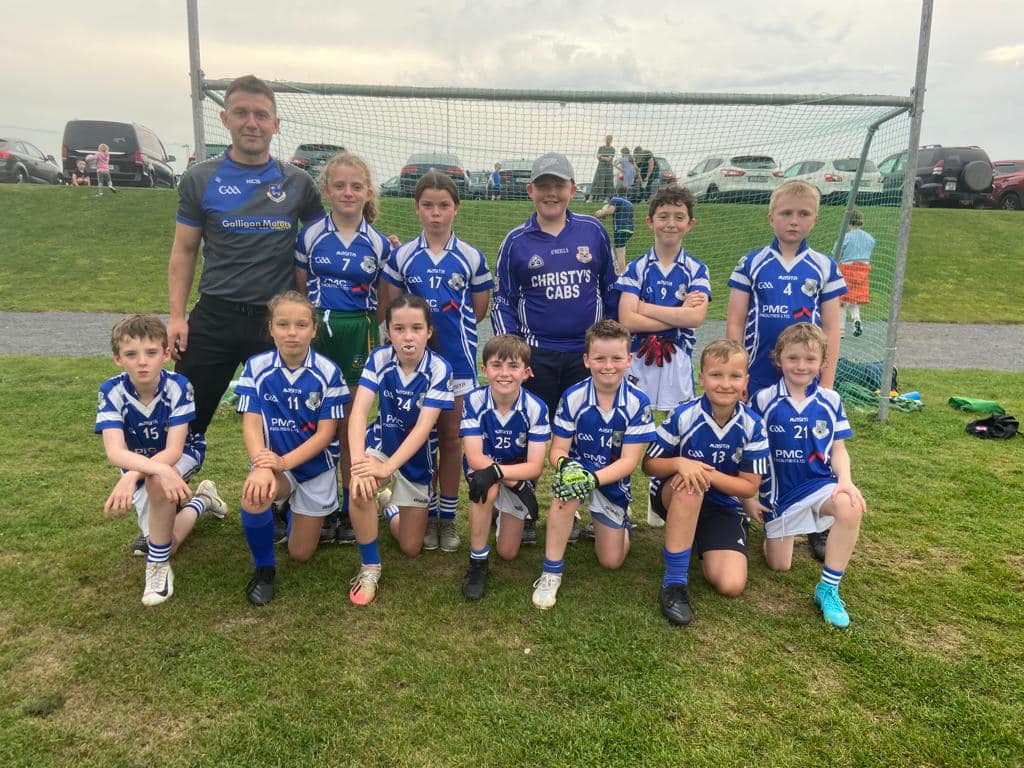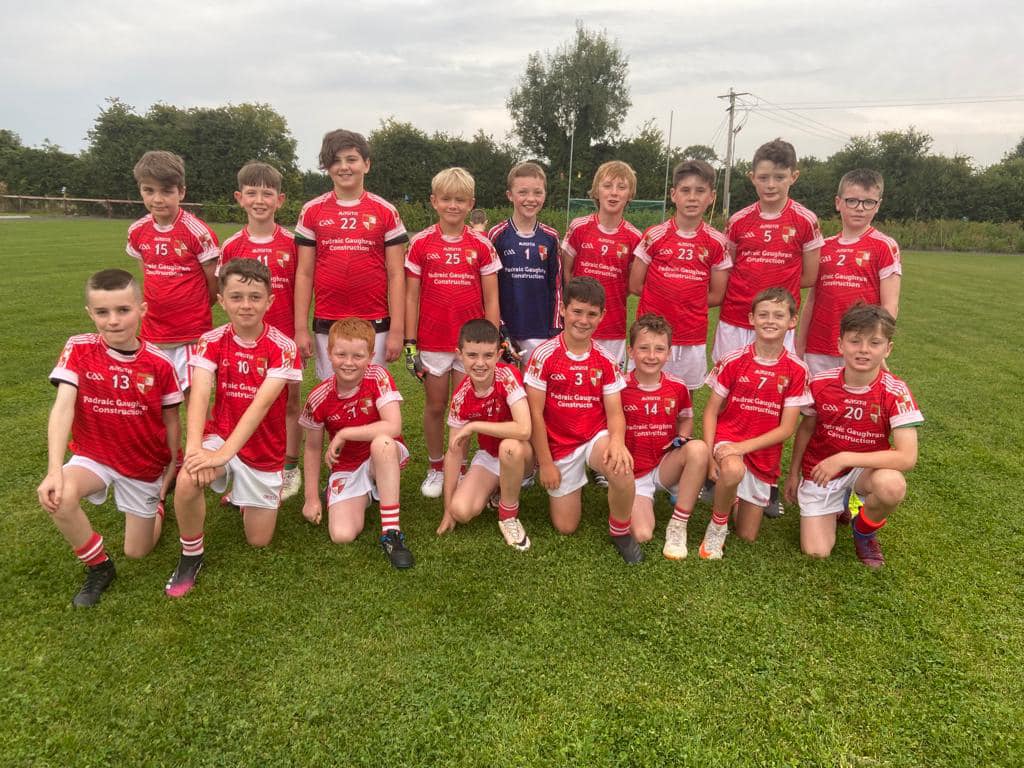 Well done to our own Elaine and Aisling for the never-ending tea and coffee! Thanks to Dermot for these great photos, and thanks to all our gate people and parking stewards, you all did a super job tonight! And even going further back, to the lads replacing the fence yesterday (John, Sean, Brendan, Ken) and to Larry and Enda and all the folk who come to weeding sessions for having the grounds looking spectacular! A huge thank you to each and every one of you! This tournament is a labour of love from Oldcastle Gfc to the memory of Gerry ever year, and it is testament to his memory that so many do so much.
Finally, thanks be to God for holding off his thunder storms til after the match. Hearing mad reports of the situation at home right now. We dodged that one
Well done all.