Strong Louth performance in the 1st Quarter Final
Louth 2-14 Carlow 0-10
When Louth's, Ben Smyth got their first goal in the 15th minute of the Gerry Reilly Leinster U16 FT Quarter Final played in Oldcastle this morning (11 August), they were really putting it up to Carlow. Louth led at this stage by 1-5 to 0-2. Carlow did fight back to reduce the deficit and trailed by 4 points at the break.
H/T: Louth 1-7 Carlow 0-6
Louth now had the wind advantage in the second half. Tadgh Donnelly's goal after a terrific move from down the field made it an uphill battle for Carlow and there was no way back for them. It was a great game played at pace and commitment from both teams.
Louth's James McDonnell was presented with the 'Man of the match' award by Martin Briody (Briody Bedding Limited-Sponsor of the tournament)
Louth now play the winners of the Meath/Wicklow Q/Final in the Semi-Final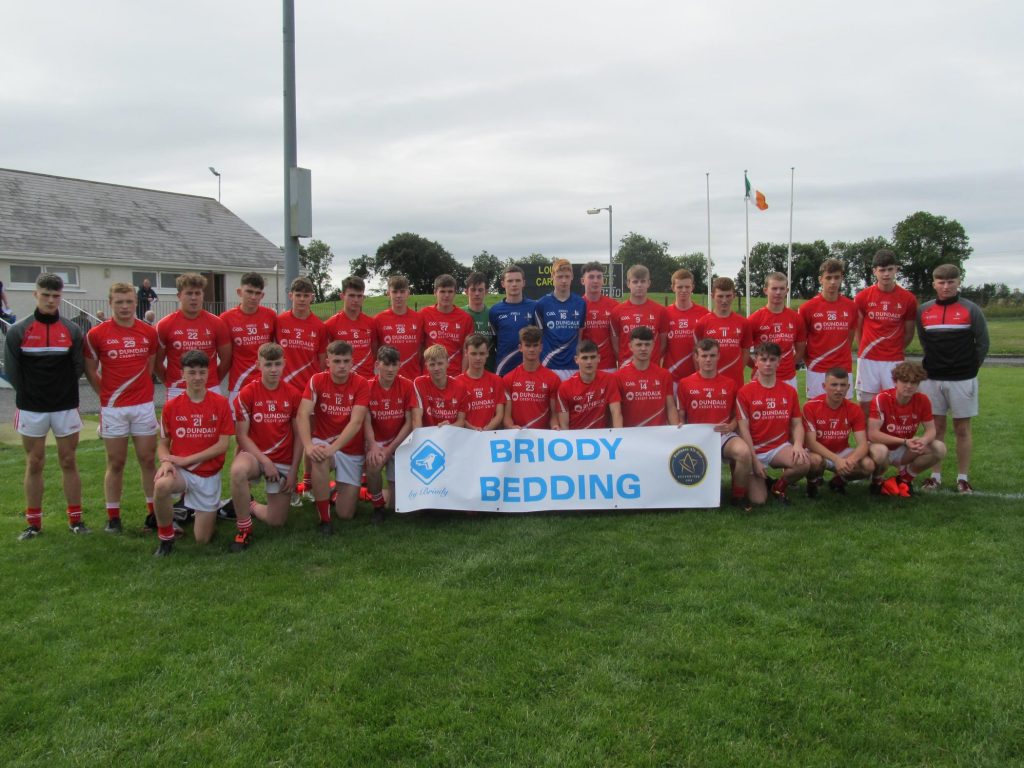 Scorers for Louth: Ben Collier (0-5), Luke Mathews (0-4,3f), Ben Smyth (1-0), Tadgh Donnelly (1-0), Conall McCaul, Craig Shevlin, Aaron Crawford, Tom Grey & Ewan Sweeney (0-1 Each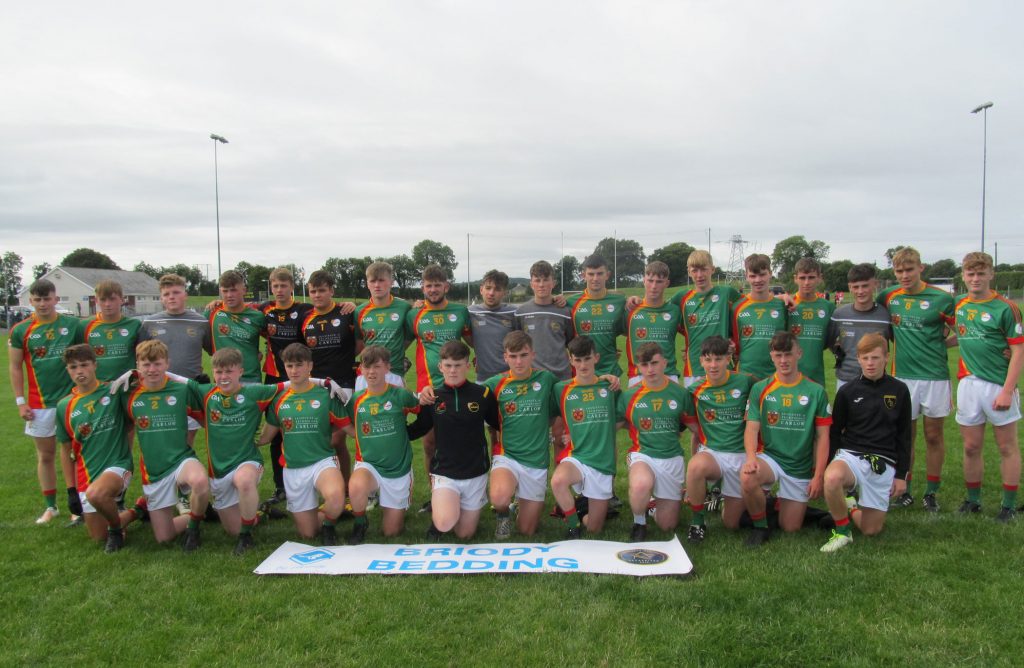 Scorers for Carlow: Brian Byrne (0-4,2f), Conor Duffy (0-3), Jack McCullagh, Billy Lawlor & Dylan Doyle(f), (0-1) each
Ref: Joe Curran (Meath)