Dublin set out a marker for this year's Gerry Reilly Cup with an impressive win over Longford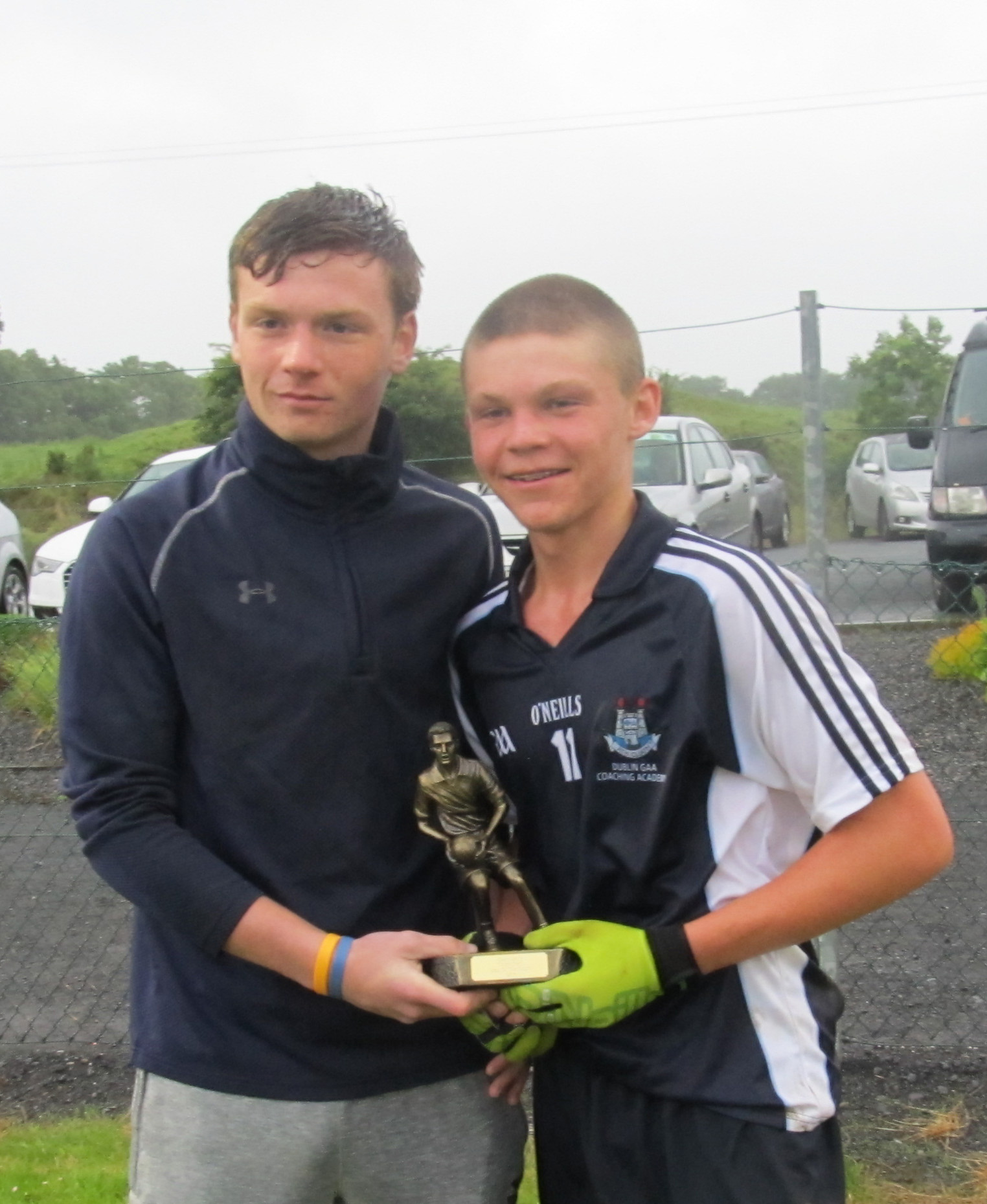 Dublin 5-16 Longford 1-9
Dublin had a gale wind behind them in the first half of the Gerry Reilly U-16 FT game played on Friday evening in Oldcastle. Their start matched the conditions with 1-2 on the scoreboard over Longford within 4 minutes. A fisted point by Andrew McCaul was quickly followed by a converted free by John Foley and a goal from Sam Jones. Dublin went on to lead by 2-4 by the 15 minute before Dylan Farrell got Longford's first score from a converted free.
Dylan Farrell then found the Dublin net and it looked like Longford were back in the game especially playing against the strong wind.
However Dublin took control again with 2 unanswered points before a great Dublin move was finished to the Longford net by Stephen Braiden O'Byrne. Longford's only other score of the half was a converted free by Dylan Farrell.
H/T: Dublin 3-9 Longford 1-2
The wind might not have been as strong in the second half, but conditions were made much worse by the heavy rain. Dublin got the opening point before 2 successive points from Aidan McGuire (1f). James O'Connell's goal for Dublin added to their already huge lead.
Longford never gave up, but it was always an uphill battle against a physically stronger team.
Dublin have set out a marker that they are determined to regain the Gerry Reilly Cup.
Dublin's Stephen Braiden O'Byrne was presented with the 'Man of the match' award by Keith Connell (Oldcastle GFC)
Dublin: Liam Woodcock, Cian McGrane, Eoghan Lyons, Sean Tuke, Gavin Sorohan, Fionan O'Sullivan, Lee Gannon (0-1), Niall Comerford (0-2), Sam Jones (1-1), Stephen Braiden O'Byrne (2-1), Andrew McCaul (1-2), John Foley (0-3), Conor Kinsella (0-1), Lennon Bracken (0-3)
Subs: Cian McHugh (0-1) for Foley, James O'Connell (1-1) for Comerford, Ian Sweeney for Gannon, Adam Farrell for Woodcock, Aidan Kearney for O'Sullivan, Anthony Quinn for Kinsella
Longford: Eoin Mc Guinness, Evan Farrelly, Michael McCann, Paulius Merkelis, Longford Slashers
4 Ryan McHugh, Eoin Grey (0-1), Kian Gilmore, Niall Finneran, Ronan Lynch, Dylan Farrell (1-4), Jamie Bermingham, Aidan Mc Guire (0-2), Diarmuid Sheehan, Jordan Shields, Eoin Hawkins (0-1), Shea Carberry
Subs: Oran Kenny for Bermingham, Liam Sheridan (0-1) for Hawkins, Maitiu O Donohoe for Shields, Lee O'Leary for Sheehan
Ref: Ciaran Flynn (Meath)