Cavan overpowered Dublin with 5 second half goals
Cavan 6-15 Dublin 1-17
The first half of the Gerry Reilly Leinster U16 FT Quarter Final played on Sunday evening in Oldcastle was end to end play with both sides creating great scores. Dublin were on the board first with a Sean Kinsella point and saw their attempt on goal come off the crossbar. Cavan responded with 4 points (2 from Caoimhin McGovern & 2 from Finntan O'Reilly) on the trot by the 6th minute. Then it was Dublin's turn with 5 unanswered points. Cavan in turn regained the lead with 5 points on the trot. Cavan had a great goal chance that was blocked in the goalmouth. Dublin broke away with a terrific run by Conor Archer, who passed to Ryan O'Dwyer to blast to the Cavan net to have the sides level for the 4th time in the half
A Dublin point from a free just before the break gave them the lead at the break on a score line of 1-7 to 0-9
Dublin had extended their lead early in the second half to 3 points, but a beautiful Cavan move that was finished to the Dublin net by Darryl McGurren brought the sides level again. Goals win matches and Cavan were on fire (No doubt boosted by their half time talk) and it was now all Cavan who added 4 goals to their tally by the 50th minute. It was all over as a contest this stage, though Dublin never gave up.
Cavan's Evan Kelly was presented with the 'Man of the match award by Martin Blake (Briody Bedding Limited – Sponsor)
Cavan now play Longford in the Semi-Final next weekend.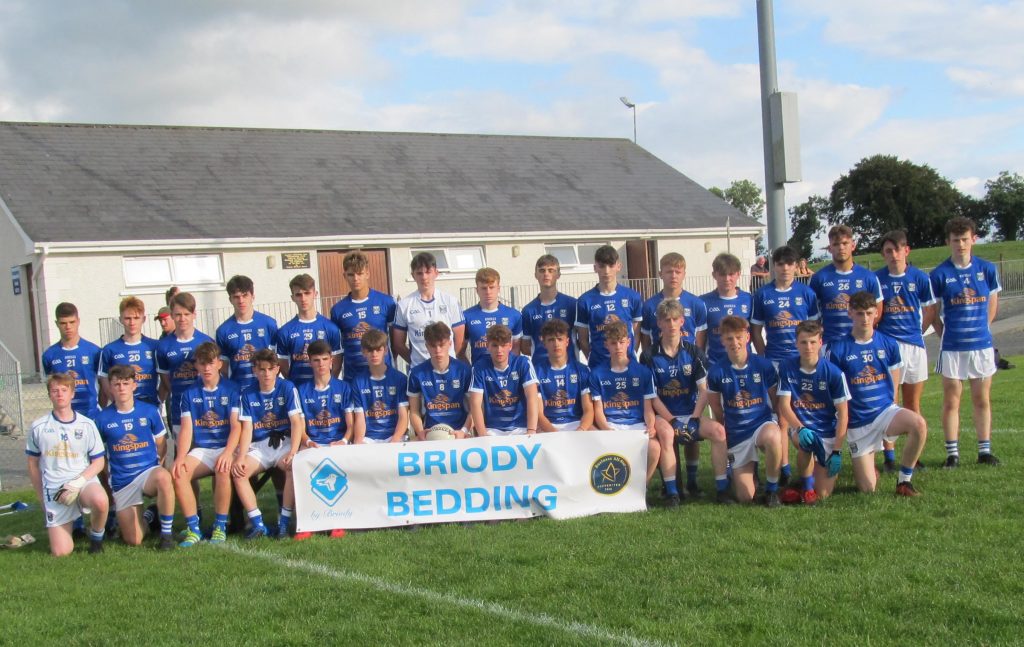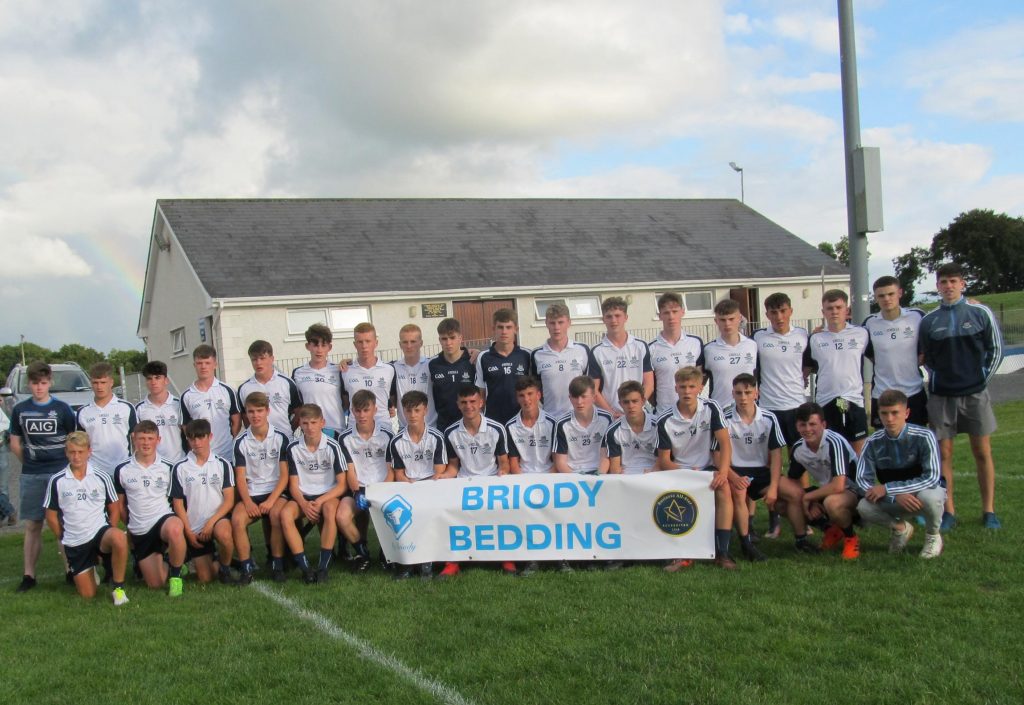 Scorers for Cavan: Finntan O'Reilly (2-5,1f), Darryl McGurren (1-4), Caoimhin McGovern (0-4,1f), Jack Mooney (1-1), Sean McEvoy & Ned Brunton (1-0) each and Colin McKiernan (0-1,f)
Scorers for Dublin: Sean Kinsella (0-7,5f), Robbie Bolger (0-4), Ryan O'Dwyer (1-1), Alex Rogers & Dara Fagan (0-2) each, Luke Curran (0-1,f)
Ref: Noel Hand (Louth)