Cavan make it '3 in a row' in the Gerry Reilly Cup Final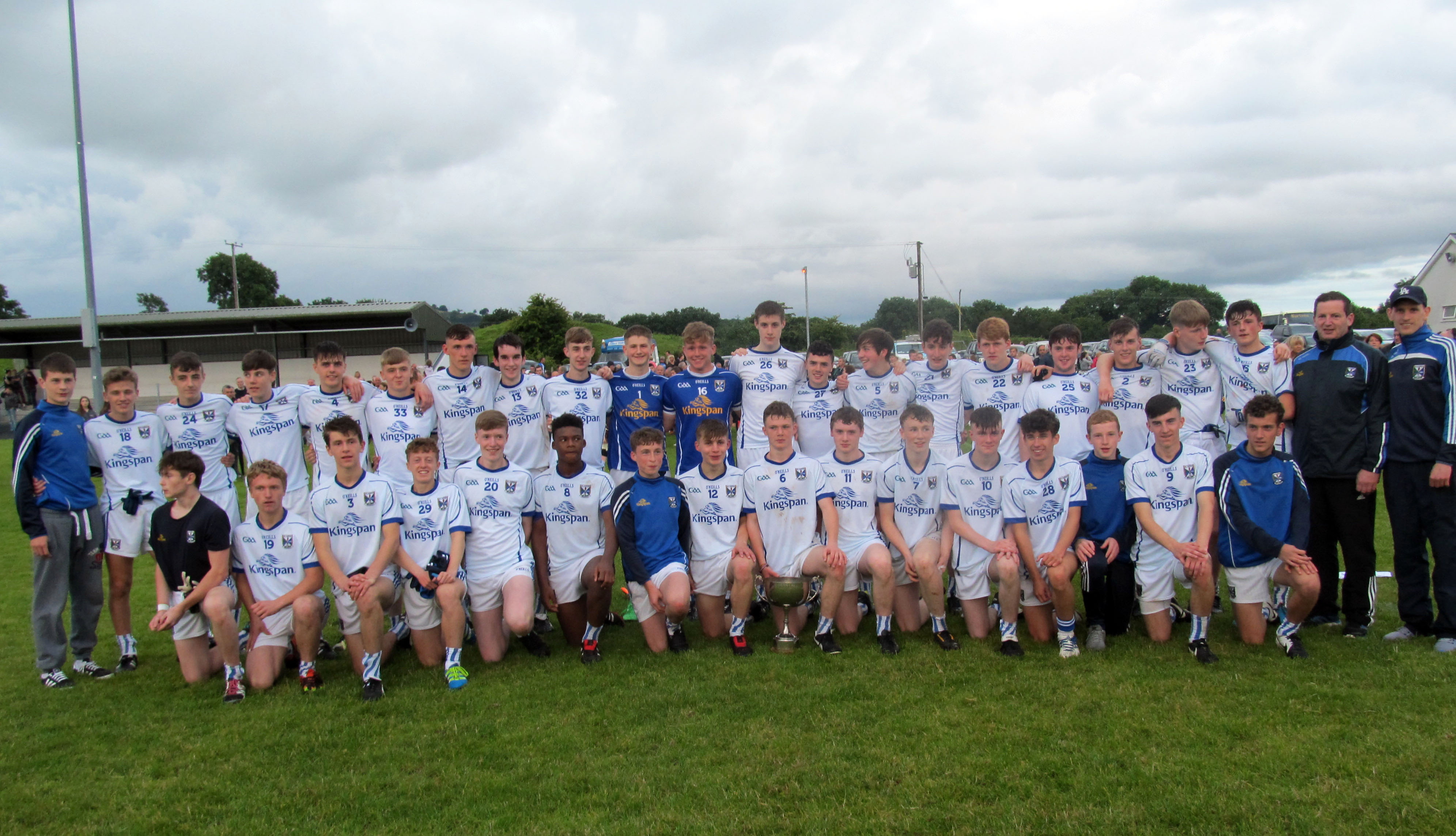 Cavan 1-12 Dublin 1-10
Cavan retained the Gerry Reilly Cup in a keenly fought final of the Gerry Reilly U-16 FT Final played on Sunday evening in Millbrook, Oldcastle before a large crowd. Scores were hard to come by in the opening period, but it was Dublin who were creating the better chances. Dublin's shot on goal required a great save by Cameron Smart in the Cavan goals which resulted in a 45. Cavan were unlucky with a shot off the post that looked like they would have the opening score. Dublin were awarded a free in the 12th minute that had been moved forward for the opening score of the game and converted by Adam Byrne for a point. Dublin had kicked a second ball into the goalkeeper's hands before Anthony Quinn got Dublin's second point.
Sean Martin pulled one back for Cavan from a converted free in the 18th minute for their opening score.
Dublin continued their dominance in this period with 3 unanswered points. (Adam Byrne (2f) and Darragh Warnock). A Sean Martin converted free for Cavan left 3 between the sides.
A high ball into the square was finished to the Dublin net by Seanie Keoghan to have the sides level in the 29th minute. This seemed to lift the Cavan team and they added 2 points from Sean Martin and Cian McGovern.
Dublin fought back, but they were gain thwarted by the Cavan 'keeper with another fantastic save blocked out for a 45 that could have restored the lead before the break.
H/T: Cavan 1-4 Dublin 0-5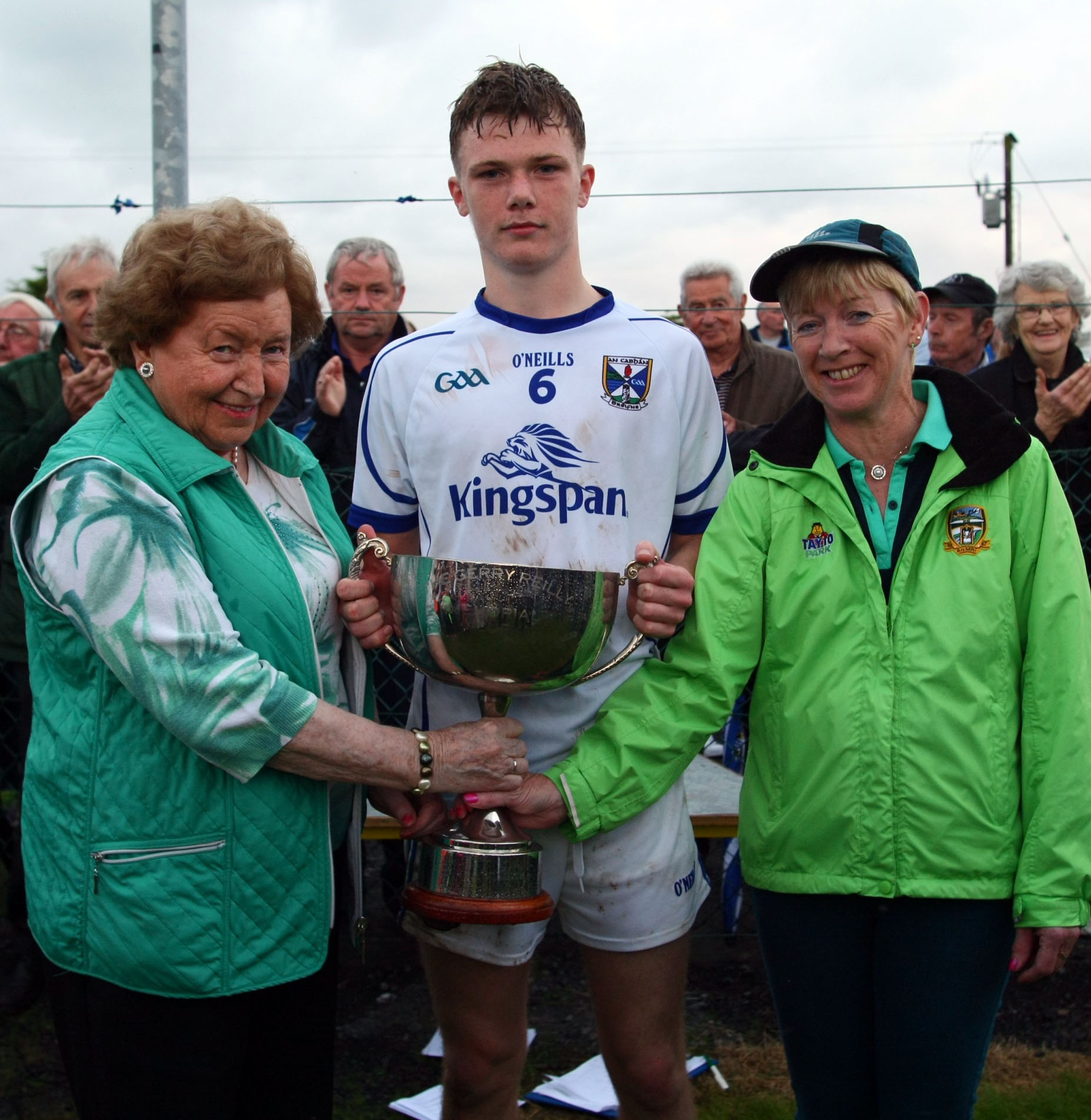 It was Cavan that were quick out of the blocks and added 3 points to their tally. (Seanie Keoghan (2) and Sean Martin). Dublin were again denied a goal by yet another incredible save by Cameron Smith blocked out for a 45. Adam Byrne converted 2 frees to narrow the gap between the sides . Points were exchanged, Cian McGovern for Cavan and Anthony Quinn for Dublin' before Dylan Molloy restored Cavan's lead to 4 points.
Dublin's Conor Kinsella brought Dublin right back into it with a terrific goal. Darragh Warnock converted a free for a point to have the sides level again in the 48th minute. A Gavin Donoghue point put Cavan ahead again, but Dublin responded with an Anthony Quinn point to make the sides level yet again. Seanie Keoghan restored Cavan's lead with a point and added to by Sean Martin to put 2 between the sides.
Dublin did have scoring chances and had 3 wides before the Cavan defence blocked their attempt on goal out for a 45. It looked like we were going to have extra time as Dublin had more chances, but the Cavan defence held strong to claim the Gerry Reilly Cup for the third time in a row.
There is not a doubt that very many of the players from both sides will go on to represent their county at the highest level such was the standard on display.
The Dublin team provided a guard of honour for the Cavan team as they made their way to the presentation which was very much appreciated by all present.
They were many from both sides in contention for 'Man of the match' and including the Cavan 'keeper (had to be the real hero for his saves), but the award went to Cavan's Sean Martin, who had made a huge contribution to Cavan's victory. The presentation of the award was made by Andre McGivney (Gerry's sister).
Cavan's Captain, Killian Brady was presented with the Gerry Reilly Cup by Claire Reilly (Mother of Gerry) and Andre McGivney (Gerry's sister) after the match.
Scorers for Cavan: Seanie Keoghan 1-3(1f), Sean Martin 0-5(2f), Cian McGovern 0-2, Dylan Molloy and Gavin Donoghue 0-1 each
Scorers for Dublin: Adam Byrne 0-5(5f), Anthony Quinn 0-3, Conor Kinsella 1-0, Darragh Warnock 0-2(1f)

Cavan: Cameron Smart, DJ Cassidy, Fionn Reilly, Dylan Molloy, Dylan O'Brien, Killian Brady, Patrick Lynch, Kent Fadjo, Gavin Brady, Rhys Hudson, Seanie Keoghan, Cian McGovern, Philip Nutly, Gavin Donoghue, Sean Martin
Subs: Eoin Brady for Martin (Blood sub), Sean Martin for Eoin Brady, Shane Hanley Hudson, Shane Cosgrove for O'Brien, Kevin Curtis for Fadjo, Thomas Smith for Lynch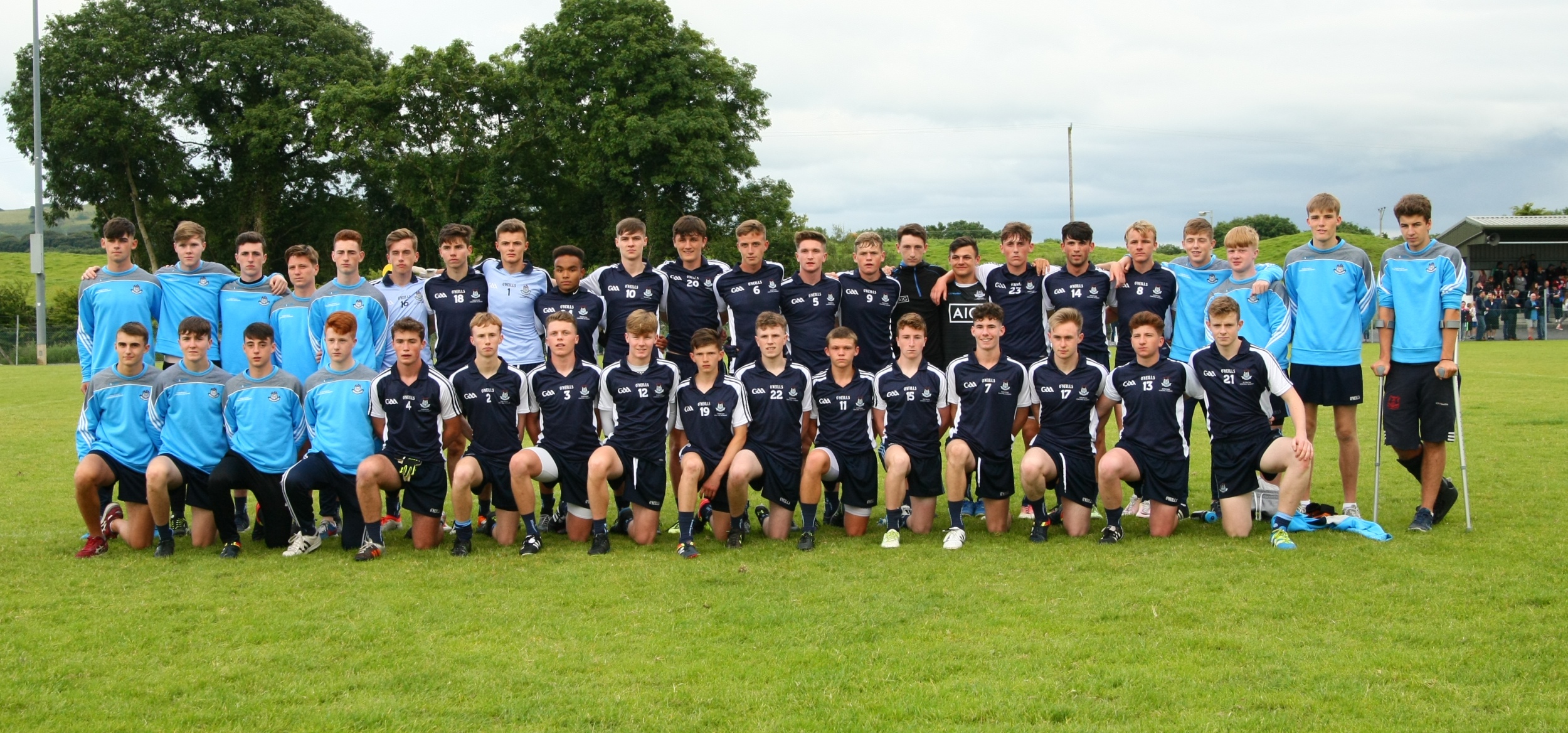 Photos: www.hoganstand.com
Dublin: Liam Woodcock, Daniel Bailey, Sam Jones, Tom Aherne, Sean Farrelly, Fionan O'Sullivan, Lee Gannon, Niall Comerford, Conor Kinsella, Darragh Warnock, Stephen O'Byrne Braiden, Andrew McCaul, Lennon Bracken, Adam Byrne, Anthony Quinn
Subs: Jordan Leonard for O'Byrne (inj), Cian McGrane for Byrne, Ciaran Murphy for Warnock, Jordan Leonard for Aherne
Ref: Joey Curley (Meath)