3 out of 3 in the Premier Championship
Oldcastle 4-16 Clann na nGael 1-06
Another convincing win for the lads in the Premier Championship this morning in Rathcairn (23/04/2023) making it three out of three. The result was never in doubt, a goal from Conor McHugh in the opening minute setting the pace, and great performances from everyone securing the win.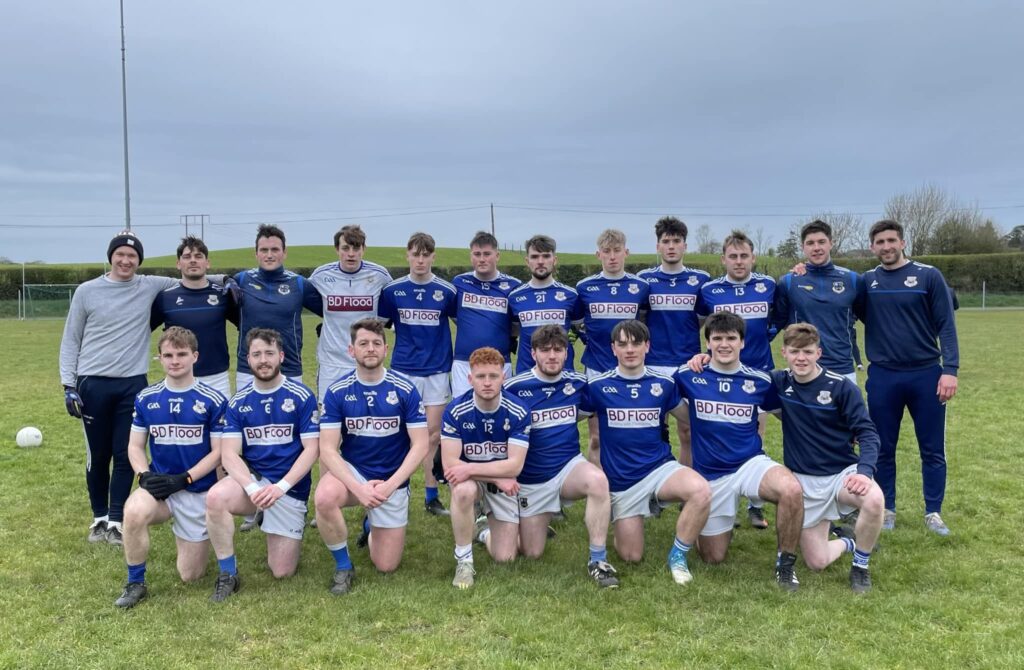 Oldcastle: Rian Mulvanny, Matthew Cadden, Brian Hetherton, Cillian Connell, Ciaran Connell, James Cooke (0-01), Lloyd Colleran, Conor McHugh (1-00), Conor Delaney, Josh Halpin, CJ Healy (1-04), Ryan Kevin, Stephen Tierney (1-05), Eoin Smith (0-05), DJ Monaghan (1-00). Subs: Keith Connell (0-01), Lorcan Fox, Mossy Flood.