Perfect start for Oldcastle at Millbrook
Oldcastle 0-15 Blackhall Gaels 0-03
It was a perfect evening (3/2/2023) for football in Millbrook for the opening round of the Corn na Boinne: cold and clear. Blackhall Gaels provided the opposition, and they were first on the scoreboard, with a point within a minute of the start. That was it for them for the first half however:
Oldcastle then took control of the match, a fine Ross Cadden point followed by a lovely score from way out from Stephen Tierney. Darren Hawdon was on fire in the backs, winning impossible balls and making great runs and passes forward: it was he who got the next ball on to Dylan Garrigan, a free was awarded and Robbie Farrelly put her between the posts. Darren got the next ball forward also, to Cillian Connell, forward via brother Keith, back to Darren, and on to Paddy Gilsenan and finally to Robbie who sailed her over again. Two more frees from Robbie kept the scoreboard ticking along nicely. Blackhall Gaels were struggling to retain possession, with Oldcastle looking the stronger throughout, Pearse Sheridan doing a lot of work getting the ball upfield also. Ben Grey got a lovely ball on to Stephen Tierney, to Paddy Gilly and back to Ben, back to Paddy and on to James Cooke, to Ross Cadden, back to Paddy, to Ross, on to the speedy Eoin Smith and finally to Darren Hawdon who blasted her over the bar, a lovely score and the final one of the first half, leaving it Oldcastle 0-07, Blackhall Gaels 0-01 at the break.
The second-half got underway with a fine point from Ben Grey, with Blackhall Gaels getting another point on the board soon after. Robbie and Paddy converted frees, CJ then blasting over a rocket of a point. The BHG's kickout was intercepted by Paddy Gilsenan, on to James Cooke, to Ben and back to Paddy who sent her beautifully between the bars, lads in the stand behind me agreeing, "He hasn't lost it!". Louis Colleran did great work to win the next ball, while a Dylan Garrigan intercept soon after was fed back to Conor McHugh, on to Ben Grey, to Ciaran Connell, to Darren Hawdon and finally to CJ who was at a seriously tight angle, but who put her between the posts all the same. Paddy Rahill found Ciaran Connell with the next ball, he got her to Ben Grey who pointed again. Dylan Garrigan found Alan Gilsenan soon after, on via the hardworking Steven Lawless, on to the speedy Eoin Smith and finally to Paddy Rahill who took Oldcastle's final point, Eoin himself having a super Senior debut, as did Ciaran Connell, Alan Gilsenan, Fionn McCabe and Rian Mulvanny. The match ended as it had begun, with a Blackhall Gaels point, a converted free just before the final whistle, but it was way too little, too later, and the final score read Oldcastle 0-15, Blackhall Gaels 0-03.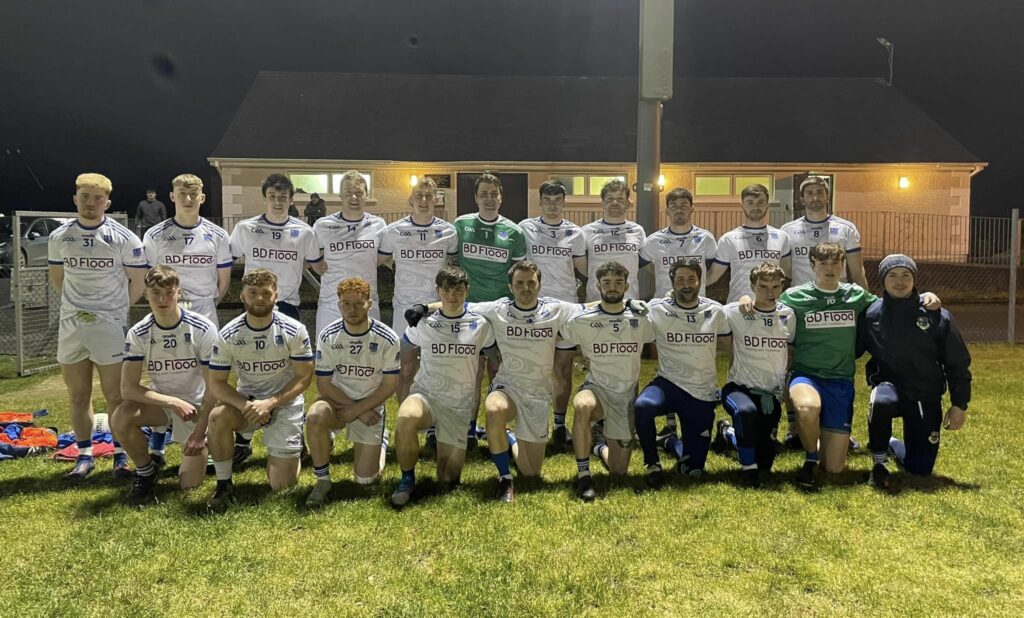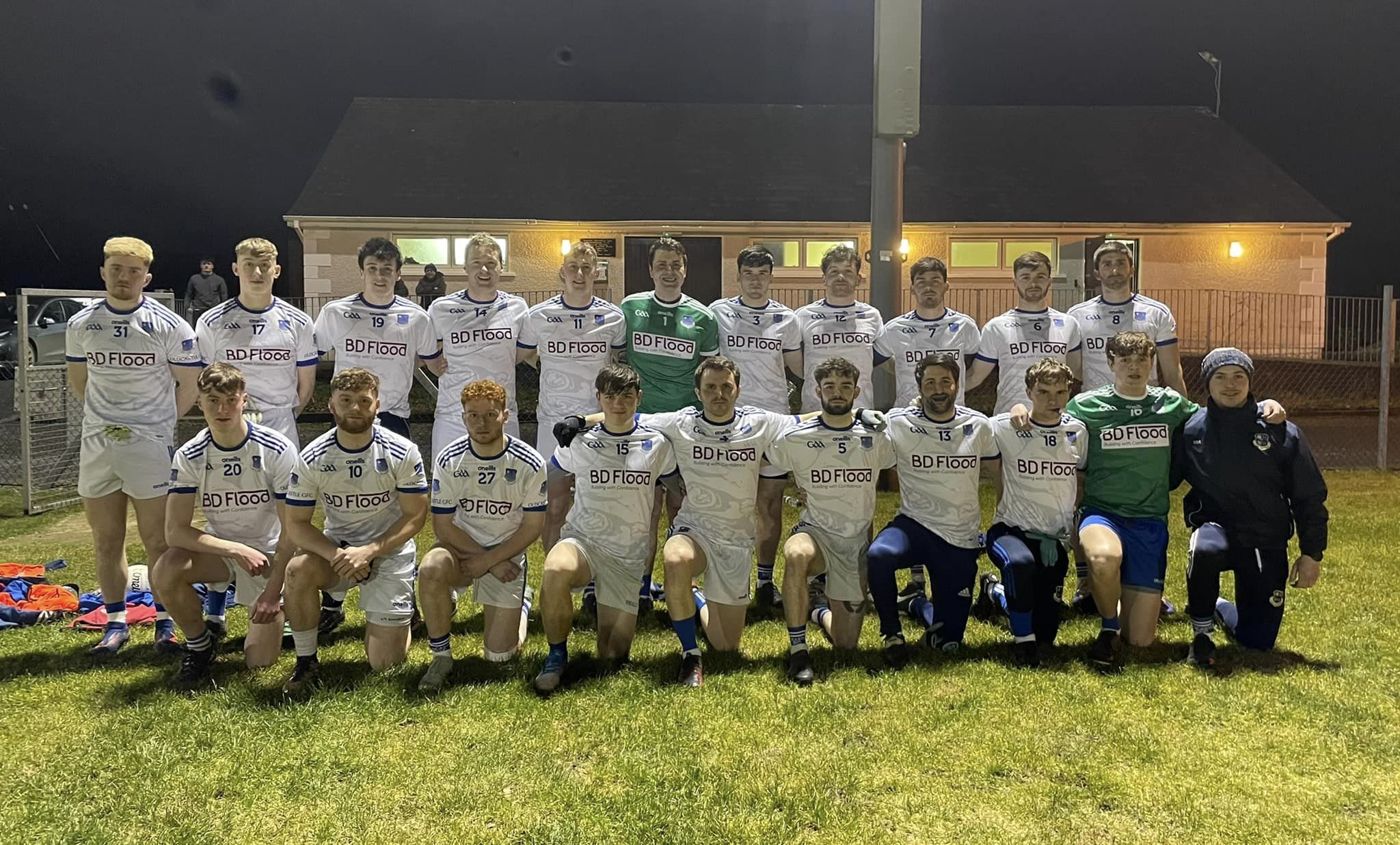 Oldcastle: Conor Mc Hugh, Cillian Connell, Louis Colleran, Darren Hawdon (0-01), Dylan Garrigan, Steven Lawless, CJ Healy (0-02), James Cooke, Ross Cadden (0-01), Keith Connell, Pearse Sheridan, Robbie Farrelly (0-05), Paddy Gilsenan (0-02), Stephen Tierney (0-01), Lee Healy. Subs: Ben Grey (0-02), Eoin Smith, Ciaran Connell, Alan Gilsenan, Paddy Rahill (0-01), Lloyd Colleran, Fionn McCabe, Rian Mulvanny.