Longford's day over Monaghan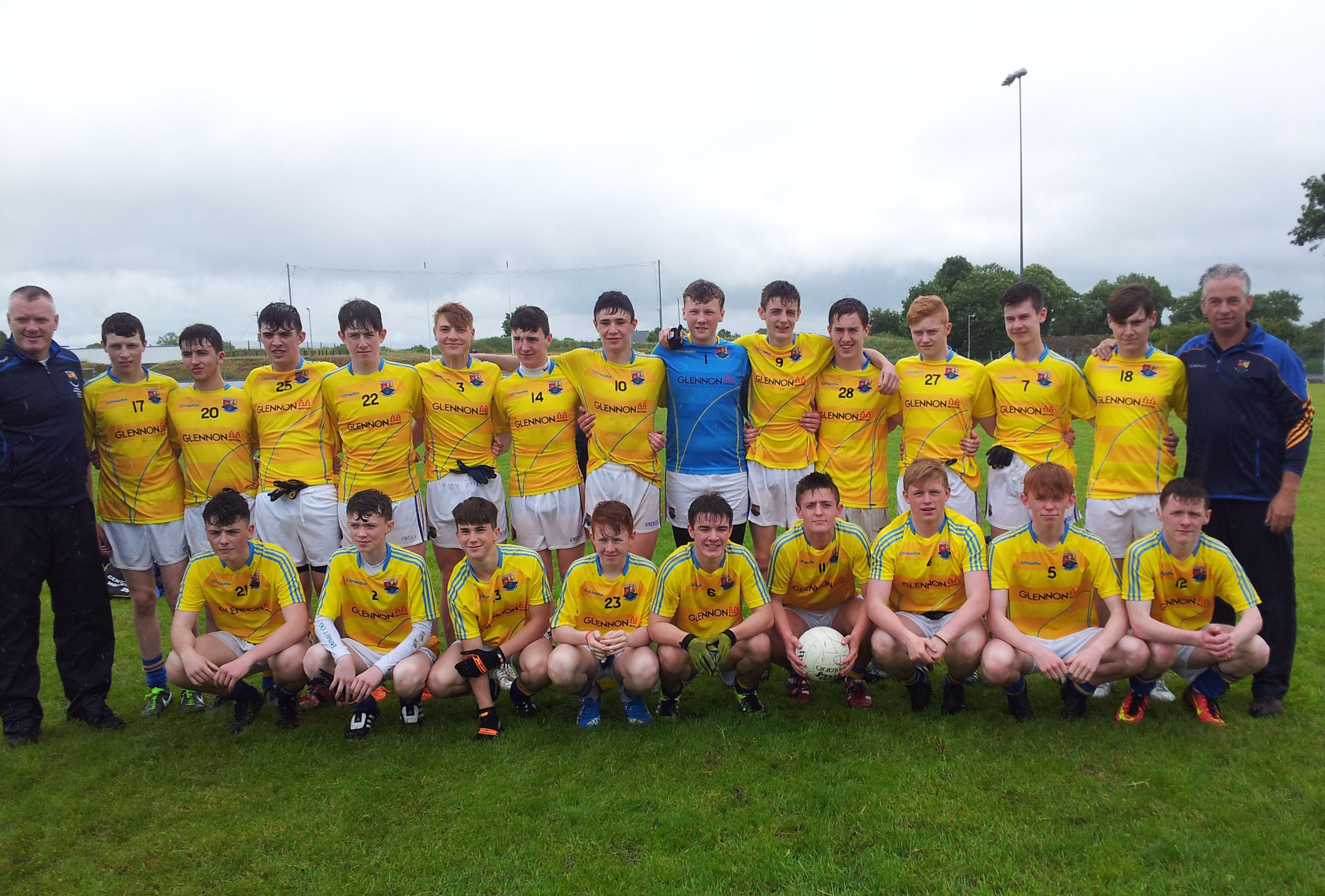 Longford 1-18 Monaghan 2-8
Longford seemed to be the much hungrier for success in the first half of this Rd.2 match of the Gerry Reilly U-16 FT played on Saturday afternoon in Millbrook, Oldcastle.They built up a 5 point lead over Monaghan at the break leading by 0-11 to 1-3.
Monaghan came out firing on the resumption and with 3 unanswered points and a goal had taken the lead by 2-6 to 0-11. Longford responded with 2 fine points to regain the lead.
Monaghan were denied a goal having had 3 attempts on goal in the same play. A Mark Keenan free for Monaghan had the sides level again. However they failed to score again while Longford's second goal helped to set up their 5 point victory.
Overall a great game played at a hectic pace.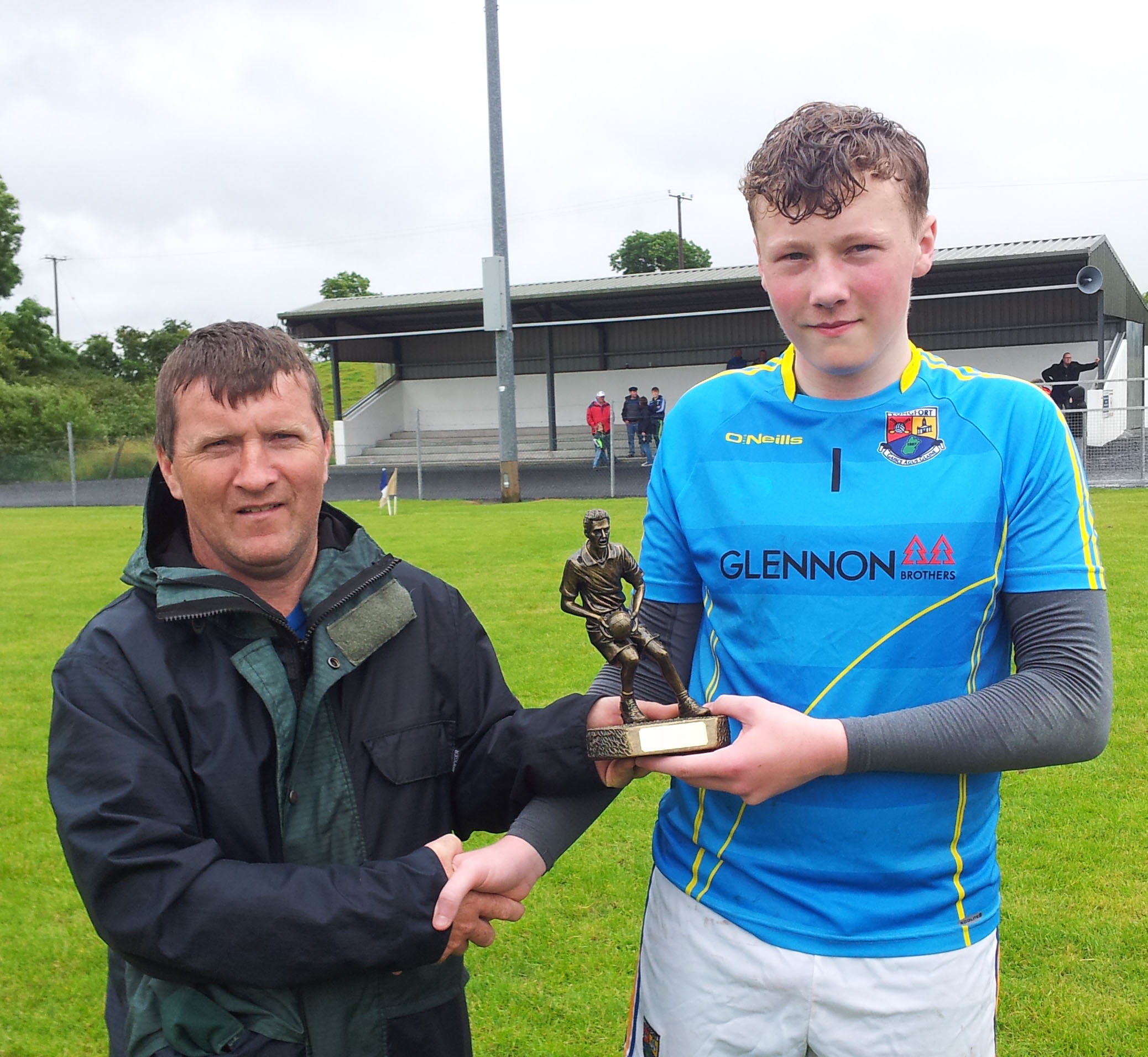 Longford's 'keeper received the 'Man of the match' award from Ken Farrelly (Oldcastle GFC).
Scorers for Longford: Aidan Mc Guire 0-6, Dylan Farrell 0-5, Player 28 0-4, Oran Kenny 1-0, Jamie Bermingham, Eoin Grey and Diarmuid Sheehan 0-1 each
Scorers for Monaghan: Oisin O'Neill 1-4, Pauric O'Brien 1-1, Francis McGeough, Shane Forde and Alan Corley 0-1 each
Longford: Eoin Mc Guinness, Evan Farrelly, 6 Michael Mc Cann, Paulius Merkelis, Eoin Grey, Kian Gilmore, Niall Finneran, Dylan Farrell, Ronan Lynch, Lee O'Leary, Aidan Mc Guire, Jordan Shields, Jamie Bermingham, 28, Diarmuid Sheehan
Subs used: Liam Sheridan, Conor Gilna, Oran Kenny, Maitiu O'Donohoe, Paul Brady, Eoin Hawkins
Monaghan: Conor McCloud, Conor McKeown, Christopher Hanratty, Ryan Lynch, Gavan Kelly, Sean Markey, Aaron McGee, James McCaughey, Kieran Duffy, Francis McGeough, Kieran Duffy, Shane Forde, Sean Treanor, Sean Finn, Oisin O'Neill
Subs: Pauric O'Brien, Eoghan Treanor, Dylan Finnegan, Mark Keenan, Conor McCrystal, Alan Corley, Eanna McCarron
Ref: Martin Dawson (Meath)