Defending Champions, Cavan off to a winning start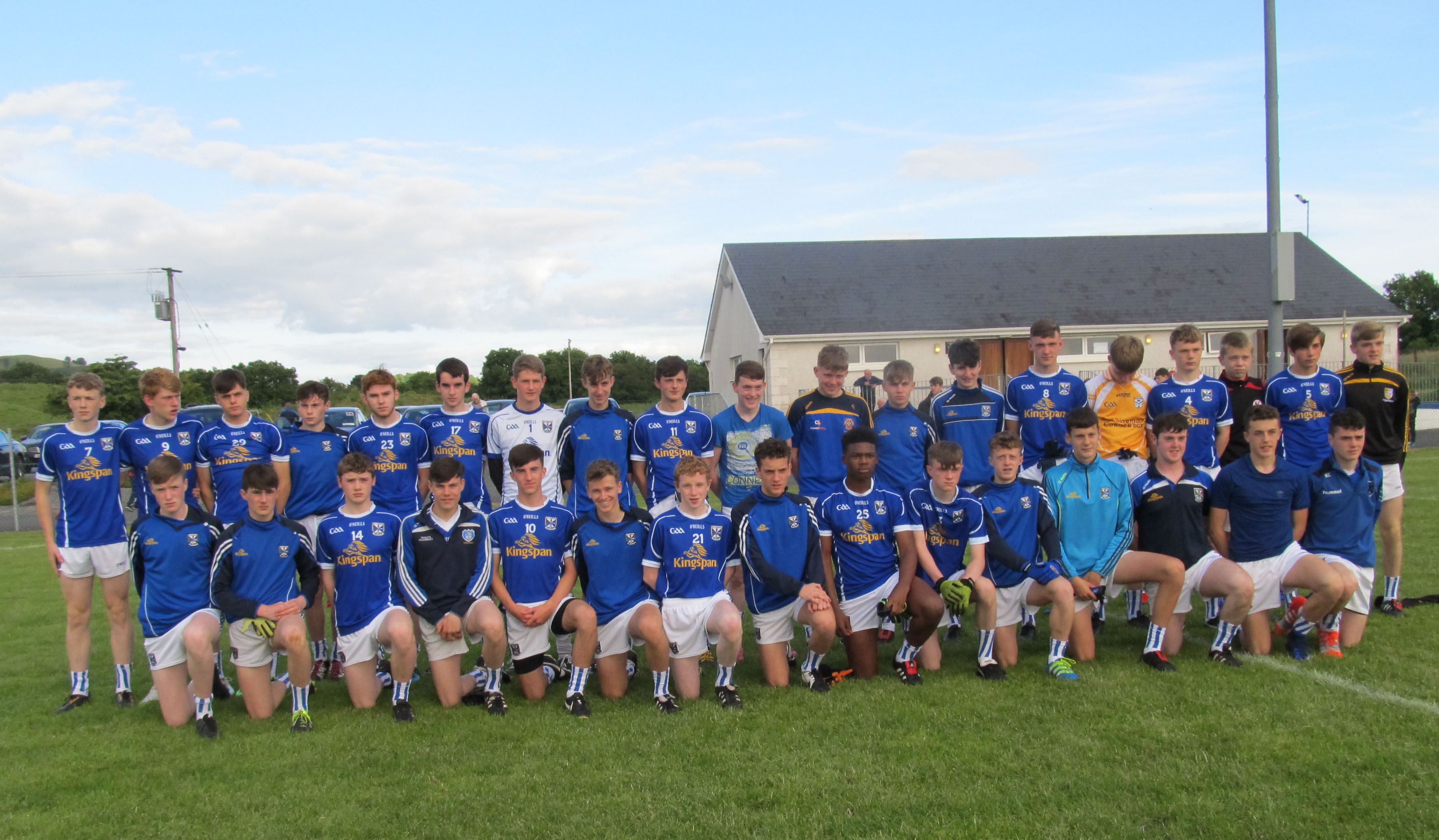 Cavan 3-12 Louth 1-11
Defending champions, Cavan proved much stronger in the second half toearn victory over Louth in this Rd.1 match of the Gerry Reilly U-16 FT played in Millbrook, Oldcastle on Sunday evening (3 July). However they did have to withstand a determined Louth in the final quarter. Louth were thwarted on 3 occasions by the Cavan defence as they looked for goals.
Louth had a dream start when Shane Meade shot to the Cavan net after just 30 seconds of play. Cavan responded with 3 unanswered points from Patrick Lynch, Seanie Keoghan and Rhyss Hudson. . The teams traded points bfore Louth added 3 points to their tally from Shane Mathews, Ciaran Mahon (f) and James Prendergast..
A further 2 Cavan points had the minimum between the sides. Louth could have stretched their lead, but were foiled at 2 attempts on goal by the Cavan defence.. Sean Martin pointed for Cavan to have the sides level in the 25th minute.
As time expired for the half a great pass from Gavin Brady saw Seanie Keoghan finish to the Louth net. A further Cavan point just before the break gave them a 4 point lead.
H/T: Cavan 1-8 Louth 1-4
Cavn started the second half much stronger and led by th 38th minute by 2-10 to 1-4 after a Rhyss Hudson goal. Points were traded on 2 more occasions before Louth registered 4 unanswered points. A Gavin Donoghue goal seemed to give Cavan an unassailable lead, but Louth never gave up. However they failed to break the Cavan defence in their attempts at goal.
Overall a well deserved win for Cavan.
Cavan's Gavin Brady received the 'Man of the match award'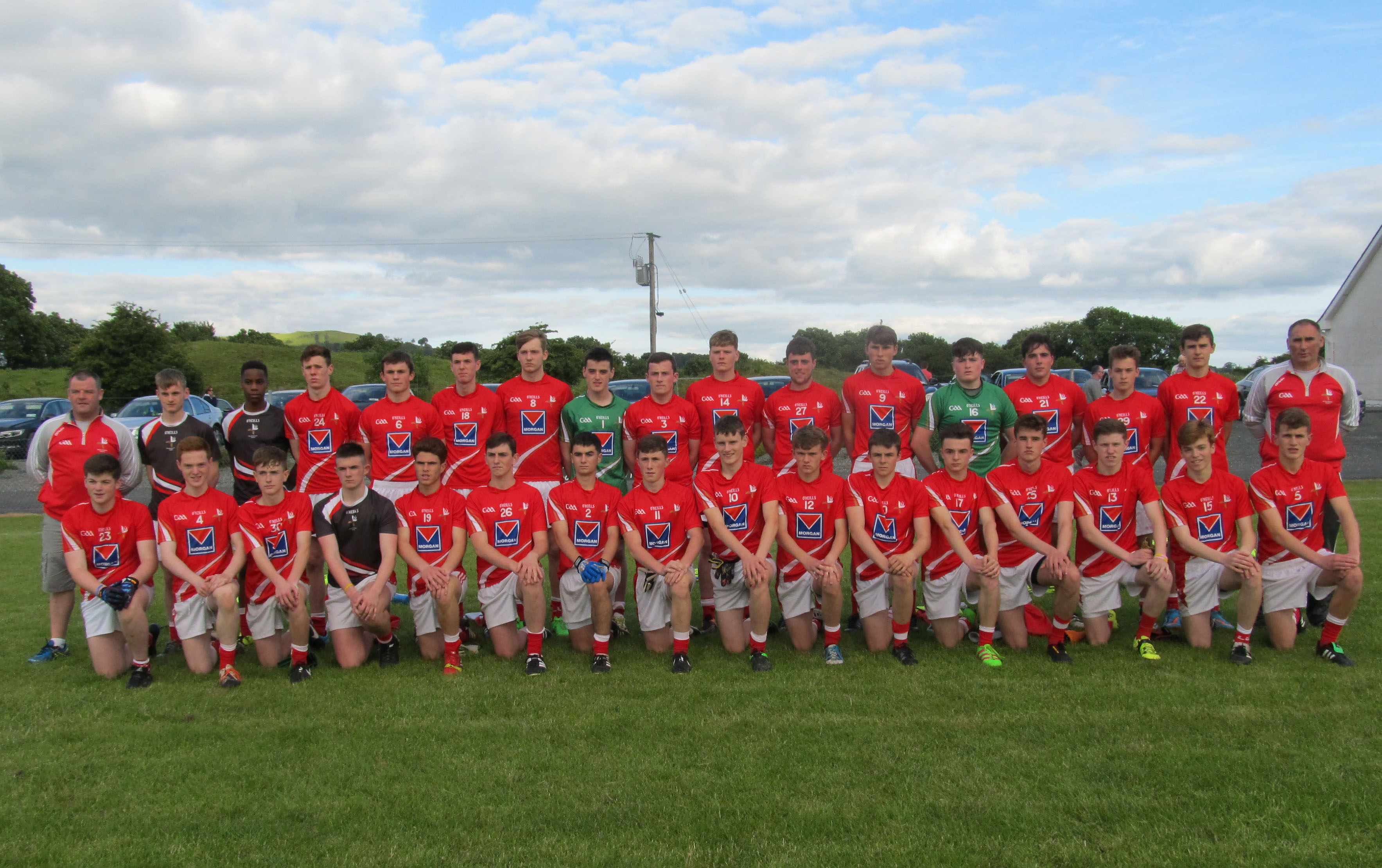 Cavan: Cameron Smart Ramor; Keelan Smyth Cootehill; Killian Brady Ramor; Lorcan Lynch Ramor; Aoghon Halton Lacken; Philip Nulty Knockbride; Patrick Lynch Crosserlough (0-2); Gavin Brady Mullahorn (0-2); Kent Fadjo Munterconnaught (0-1); Kevin Curtis Kingscourt;; Sean Martin Redhills (0-4); Rhyss Hudson Gowna (1-1); Dylan Molloy Cavan Gaels; Gavin Donoghue Templeport (1-0); Seanie Keoghan Ramor (1-2).
Subs: Daniel Murrary Cavan Gaels Lynch; Killian Clarke MagheraHudson; Tomas Smith Ballinagh Martin
Louth: Brendan O'Hagan; Sean Faulkner; Eoin McKenna; Donal McKenny (0-1); Alan Connor; Dan Corcoran; Darren Geoghegan; Gerry Curran; Sam Kenny; Ciaran McMahon (0-1); Thomas Clarke; Shane Meade (1-0); Shane Matthews (0-2); James Predergast (0-3,1f); Ciaran Keenan
Subs: Tristan Knowles (0-1)for Clarke; Flynn Kieran for McMahon; Michael Keenan for Geoghegan; Ultan McEneany (0-3,2f) for Keenan; Daniel Morgan for Meade; Cody O'Neill for O'Hagan